Phi Delta Theta Fraternity
Texas Eta Chapter Alumni Association
Chapter Grand
Robert A. Smith #6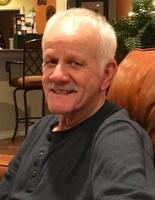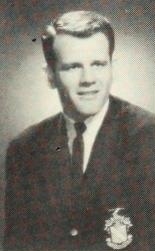 Robert "Bob" A. Smith, Cdr. USN, Retired, died on November 30, 2020 at the age of 80 at Memory Care New Braunfels in New Braunfels, TX. Born on April 10, 1940 in Silsbee, TX., he was the son of Thomas Lee Smith and Audrey Droddy Smith. He graduated from Silsbee High School and received his Bachelor of Science from Stephen F. Austin University in Nacogdoches, TX in 1964. He was a proud founding member of Phi Delta Theta, Texas Eta Chapter. He then entered the United States Navy. While in the Navy, he furthered his education receiving a master's degree at the Naval War College in Newport, RI in 1981 and a MBA from Central Michigan University in Mount Pleasant, MI in 1984. He met his wife Judy, at Stephen F. Austin University in 1964. They were married on May 28, 1966.
He was a highly respected officer who served in the Navy for over 27 years. He was a helicopter pilot flying sea air rescue aboard the USS Constellation for two tours during the Vietnam War. He helped train naval forces in France and Nova Scotia in Helicopter Countermeasures Mine Warfare.
After retirement from the Navy, he taught Business and Economics at East Arkansas Community College in Forrest City, AR. He worked for Helena Chemical as a Human Resource & Safety Manager in Helena, AR. He and his wife, Judy came home to Texas and settled in New Braunfels in 2003. He worked as a Flight Simulator Trainer for Silver State Helicopter in New Braunfels for three year
Bob enjoyed working in the yard, repairing things around the house, working on cars and listening to 50's and 60's music. He was an avid Dallas Cowboys fan and became a devoted fan of the San Antonio Spurs after moving to New Braunfels.
He is preceded in death by his parents, Tom and Audrey Smith; brother, Jerry Smith; sister, Glenda Faye Saenz and grandson, Dalton Christopher Smith. He is survived by his wife, Judy; son, Robert Sean Smith, New Braunfels, TX; son, Beaux Michael Smith and his wife Teresa, Hutto, TX; son Troy Daniel Smith and his wife Jennifer of McKinney, TX; 5 grandchildren; Logan and Zachary Smith, Hutto, TX; Zane, Isabella and Sawyer Smith, McKinney, TX; brother, Rusty M. Smith Buna, TX.
The family would like to thank the dedicated staff of Memory Care New Braunfels and Hope Hospice for the wonderful and loving care that was given to Bob. A celebration of Life service will be held at First United Methodist Church, 572 W. San Antonio St., New Braunfels, TX. on Friday, January 8, 2021 at 10:00 A.M. Burial will be at Ft. Sam Houston National Cemetery in San Antonio, TX on January 8, 2021 at 2:00 P.M. Memorial contributions can be made to Alzheimer's of Texas, 7719 Wood Hollow Dr. #157, Austin, TX. 78731; Hope Hospice, 611 N. Walnut Ave., New Braunfels, TX 78130 or Wounded Warriors Project, 12672 Silicon Dr. Suite 105, San Antonio, TX. 78249.