Phi Delta Theta Fraternity
Texas Eta Chapter Alumni Association
Chapter Grand
Joseph C. Stafford #16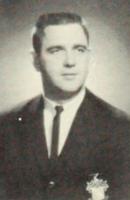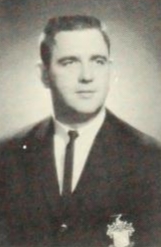 JC (Joseph Charles) died on September 23, 2008, in Shreveport, Louisiana. There was no published obituary. JC worked for Otis Engineering Corporation for twenty-six and one-half years. He then went to work for the Oklahoma Alliance for Manufacturing Excellence from which he retired after ten years. JC loved to fish and hunt.
JC and Janet moved to Shreveport to be near their youngest daughter and grandbaby.
JC left behind his wife of thirty-four years, Janet Bordes Stafford; two daughters, Shannon Stafford McLaughlin (Shea) and Heather Stafford Howard (Chris); two granddaughters, Hannah Marie Howard and Lola Elise Howard.