Phi Delta Theta Fraternity
Texas Eta Chapter Alumni Association
Chapter Grand
Phillip E. Morris #20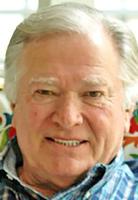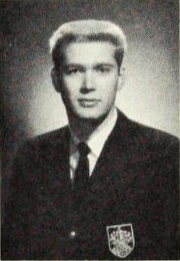 Phillip Edward Morris was born on September 1, 1941 to the late Kilgore "K."' Morris and Thelma Page Morris in Lufkin. Mr. Morris passed away on Saturday, the 18th of August 2018. A Memorial Service will be held on Saturday, August 25, 2018 at 2 p.m. at Broken Vessels Church located at 111 Sloan Ln. (approx. 5 miles from the loop on Highway 103 East) in Lufkin with Pastor Mark Youngblood officiating.
Phillip grew up in Lufkin, Texas. As a teenager he worked for his father at the K. Morris Angelina Cities Service Agency. In later years he owned and operated the Timberland Tire Company. In 1955 at the age of 14 he was the youngest Boy Scout in Angelina County to earn his Eagle Scout badge. After graduating from Lufkin High School in 1959, Phillip attended Stephen F. Austin State University where he was one of the charter members of the Phi Delta Theta fraternity. He was very proud of his pledge number which was 20 and enjoyed returning for celebration with his fraternity brothers. He was voted "Most Witty" his Freshman year. Phillip served as president of the Lufkin Jaycees in 1974. He received the highest honor awarded by the Jaycees — he was named as a JCI Senator in 1974. Through Phillip's efforts as a director of the Miss Lufkin Pageant, the Jaycees were able to bring Farrah Fawcett to Lufkin in 1976. As a teenager he was introduced to the Blues music by his good friend Jerry Rogers, and Phillip became a walking encyclopedia of anything related to the Blues, especially the history of the East Texas Cotton Club. During his lifetime he met and became friends of many legendary Blues artists, Johnny Winter being his favorite. Another passion of his was fast cars, hot rods and dragsters. In 1983 he set a Top Alcohol Dragster record reaching 218.89 mph in 6.40 seconds. He also won the 1982 Cajun National and the 1982 Golden Gate National with driver Buddy Domangue. Phillip loved to tell jokes and funny stories and keep people laughing which this was exhibited by the crazy cars he built such as his recent creation, "The Traveling Juke Joint." One of his lifelong friends described Phillip as "One of a kind, they don't make them like him anymore."
Mr. Morris is survived by his loving wife of 20 years, Iva Francis Morris of Nacogdoches; daughter, Amber Kay Morris Youngblood and husband James of Lufkin; grandson, Barrett Thomas Youngblood of Lufkin; sister, Charlotte Morris of Benicia, California; step-daughters, Stephanie Anderson of Kerrville and Terri Lynn Davis of Apple Springs, along with their children and grandchildren.
He is preceded in death by his parents, his twin brother, Dwight Leslie Morris, and his son, Thomas Edward Morris.