Phi Delta Theta Fraternity
Texas Eta Chapter Alumni Association
Chapter Grand
Jerry R Bohn #57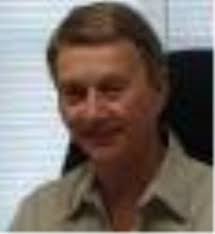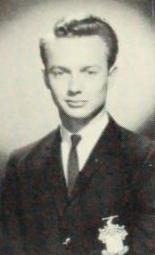 Funeral for Jerry R. Bohn, 65, of Fort Worth was to be at 10 a.m. Wednesday, Feb. 21, at Coker-Hawkins Funeral Chapel. The Rev. Jerry Miller was to officiate. Burial was to follow at Oaklawn Cemetery. Bohn died Sunday, Feb. 18, 2007, in Fort Worth. Born Aug. 27, 1941, in Dallas to Wesley Frank and Addie Mae McCullough Bohn, he was a State Farm agent in Decatur. He married Jeanie Pendleton in Fort Worth on Oct. 7, 1995. He was in the U.S. Navy and was president of Phi Delta Theta Fraternity at Stephen F. Austin State University in Nacogdoches.
He is survived by his wife of Fort Worth; three sons, J.R. Bohn Jr. of Graham, Cary Frank Bohn of North Richland Hills and Steven Eugene Sweatt of Arlington; a daughter, Cheri' Lou Bohn-Beazley of Elkins, Ark.; his mother, Addie Blackwell and husband, Sam, of Decatur; and 14 grandchildren.
Pallbearers were to be Ron Cagle, Richard Willcox, Paul Poston, Jack Delpapa, Eric Vincent and Bill James.