Phi Delta Theta Fraternity
Texas Eta Chapter Alumni Association
Chapter Grand
Martin Max Crisp #67
.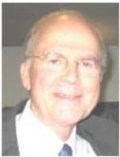 Martin Max Crisp, age 78, went to be with our Lord Jesus Christ on March 30, 2013 after a courageous battle with cancer. He is survived by his adored wife of 56 years, Jean Mills, and three children: daughters Becky Alford of Katy, TX, Carol Prince and husband Gene of Atlanta, Tim Crisp and wife Anne of Dallas, thirteen grandchildren and five great grandchildren; his sister Sharon Matchett and husband Bob, plus many nieces and nephews. Max was born December 20, 1934 in Nacogdoches County. He attended Nacogdoches High School and Stephen F. Austin State University, graduating with a BBA in accounting at the age of 19. In later years, both of these institutions honored him as an outstanding alumnus.
While growing up in East Texas, Max developed a deep and abiding Christian faith, which has guided him throughout his principled life helping others. He was an active member of Second Baptist Church, including a deacon and teacher of married couple's classes for many years. He truly had a passion for living and sharing his faith. He lived each day with grace, dedication, and integrity, demonstrating how a life lived for the Lord should be completed. Max began his career with Price Waterhouse & Co. in Houston, where he worked for eleven years, becoming one of the youngest managers in its history. In 1965 Max joined Stewart Title Guaranty Company. He was instrumental in the formation of its parent company, Stewart Information Services Corporation, in 1970, and served as its CFO and a member of its Board of Directors until his retirement in 2009. During his tenure as CFO, the company listed its shares on the New York Stock Exchange, became a Fortune 1000 company and expanded nationally and internationally. Over those 44 years of service, Max brought an enduring dedication, wisdom, honor and integrity to the company. He always exemplified a high level of grace, kindness, humility and unfailing good humor that enriched the lives of all.
Max was instrumental and passionate in the success of Houston Baptist University, serving as the Chairman of the Board for two consecutive terms and as a long- time Trustee. Because education was always a priority for him, the Stewart Scholarship Foundation was formed under Max's direction in 1993 to provide assistance for children of Stewart associates. In 2009, the Foundation was renamed in his honor as the M. Max Crisp Stewart Scholarship Foundation.
Max loved children, so after retirement he volunteered at the Bunker Hill Elementary School. It became one of his most cherished and fulfilling experiences. Max's priority was unquestionably family. He enthusiastically dedicated his life to spending time with his wife, children, and grandchildren who appropriately called him "Grand". Whether it was the annual trip for a week at the beach, the pilgrimage for all to join together for the week of Thanksgiving, or one of many other traditions like taking only one grandchild at a time on a trip, Max was passionate about loving each family member unconditionally. To be with him was to know laughter and genuine fun. A celebration of Max's life will be held at 2:30pm on Wednesday, April 3rd in the old Sanctuary at Second Baptist Church, 6400 Woodway Drive in Houston. Immediately following the service all are invited to greet the family during a reception to be held in the Deacon's Parlor.
In lieu of customary remembrances, the family requests with gratitude that memorial contributions in Max's name will be directed to Living Water International (www.water.cc) or the Star of Hope Mission (www.sohmission.org).