Phi Delta Theta Fraternity
Texas Eta Chapter Alumni Association
Chapter Grand
Richard Reich #117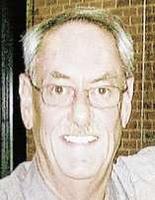 Richard Allen Reich, age 76 of Plano, Texas, passed away on February 18, 2021, after a courageous battle with IPF. Richard was born October 21, 1944 in Dallas, Texas, to Herbert Reich and Evelyn Flaherty Reich. Richard grew up in Dallas and graduated from Highland Park High School in 1963. He attended Texas Tech University, where he met the love of his life, Jan Stephens. Richard graduated from SFA with a business degree. He was a proud member of Phi Delta Theta fraternity.

Richard and Jan married on July 18, 1970. Richard worked in the paper and printing industry for 50 years. He worked for 3M, Palmer Paper Company, and retired with Xpedx in 2010. Richard was blessed with two children and recently celebrated 50 years of marriage.

Richard was a very dedicated salesman and had a passion for his customers. He was a mentor to many and never met a stranger.

He loved playing the guitar, listening to bluegrass and gospel music, and refinishing antiques. Richard loved history and was aproud patriot.

He was an avid soccer and Cowboy fan. Richard was a member of Christ United Methodist Church in Plano. He spent much of his life enjoying time with his friends and family.

Richard is survived by his wife, Jan Reich; son, Todd Reich; daughter, Allison Brooks and husband, Steven and children Drew and Ella; brother in law, David Hart; brother in law Ed Stephens and wife, Janie; nieces, Page Heinrich, Linsey Cheatham, and Hayley Stephens; and numerous cousins. Richard was preceded in death by his parents, Herbert and Evelyn Reich and his sister in law, Nancy Hart.

The family would like to thank the compassionate Faith Presbyterian Hospice staff, especially Nelson, Tim, Jennifer, and Susy.

A memorial service will be held at Christ United Methodist Church in Plano, on Thursday, March 11 at 2:00pm. In lieu of flowers, please make a donation to Faith Presbyterian Hospice, Wounded Warriors, or a charity of your choice.