Phi Delta Theta Fraternity
Texas Eta Chapter Alumni Association
Chapter Grand
Eric Hilton, Jr. #336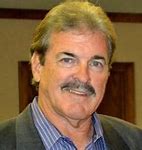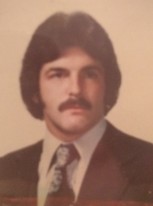 Eric Michael Hilton, Jr., 64, of Houston passed July 18, 2019. Eric was born February 20, 1955 to Eric Michael Hilton, Sr. and Patricia Ann Skipworth Hilton. Eric is preceded in death by his father and mother. He is survived by his daughter Caitlin Patricia Davis Hilton, sisters Beverly Hilton Neapolitan, Linda Hilton Buschini, brother Joseph Bradley Hilton and Caitlin's mother, Cathy Davis Hilton.
Eric was born in Tokyo, Japan where Eric Sr. was stationed during part of his military service for our country. Raised in Houston, in his early years Eric and the family resided in the Shamrock Hilton Hotel where his father was the General Manager. Eric had fond memories of his younger years and the family's time at this historic Houston landmark. Eric attended Allen Military Academy, graduated from St. Thomas High School, and attended Stephen F. Austin University where he played football and became a member of the Phi Delta Theta fraternity.
As a Superintendent/Project Manager for American National Construction, Eric was responsible for renovating as well as ground up construction of commercial sites throughout Houston and the surrounding areas. He took great pride in building structures from the ground up, as they would stand tall as a testament to his hard work.
At a young age and with his father's encouragement and companionship, Eric became an avid outdoorsman. While he was an award winning and Olympic-qualifying skeet shooter, for all of his life, Eric's true passions were hunting and fishing. His deep love and vast knowledge of the outdoors made him an unsurpassed gamesman, angler and a conservationist as well. Eric was a force to be reckoned with in the kitchen, continually impressing people with his cooking. He showed his love for others through the four-course meals he would make for guests in his home. Eric's wit and humor kept all around him in stitches, always saying something to make everyone in the room laugh. Eric was sentimental and cared for those close to him with a deep love. Anyone who met Eric felt his overwhelming charisma and charm.
A celebration of Eric's life will be held in early August. In lieu of flowers the family would be grateful for donations in Eric's honor to any of the following:
Harris County Hospital District Foundation (HCHDFoundation.org)
Houston Hospice (HoustonHospice.org)
Methodist Hospital Foundation (HoustonMethodist.org)